Dining, Drinkware and Entertaining
Where the Party Starts!
The kitchen has become the heart of the home, no longer is it a place of just cooking and function but has become a social space where we entertain, live and enjoy. We want the space to reflect our personalities and styles. The best way of doing this is to fill the kitchen with beautiful useful items.
Lavender House offer a  large range of kitchenware including our popular mix and match patterned mugs, pottery, jugs, stylish storage jars, storage baskets and handmade tapas bowls.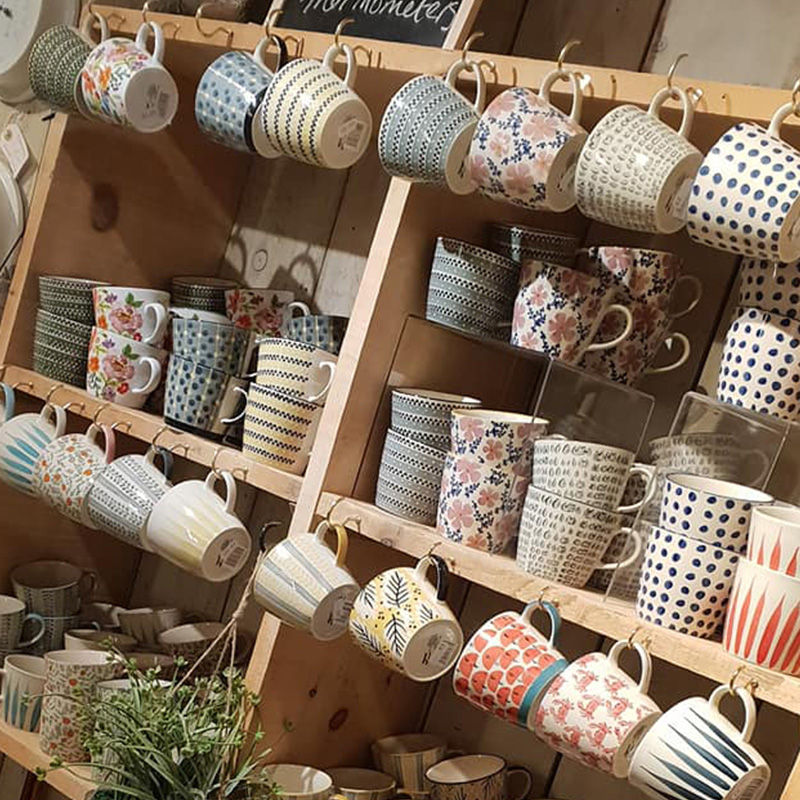 Looking Perfect on Display in every Home
We love items that look both beautiful in the kitchen and displayed on the table. We stock aesthetically pleasing wooden items, carved butter knives, honey dipper sticks, salad servers, carved wooden spatulas and chopping boards. We have onion baskets, butter dishes, cheese knives, herb pots, pottery utensil holders, glassware, drinkware, napkins and napkin holders and much more.
We also have a few fun entertainment items for the table whether it is for dinner parties or family table fun which include party poppers, confetti canons, after dinner games and trivia.
Our product range can vary quite quickly, with some popular product lines and styles selling out within a few days.
If you have seen a product in our store that you have now decided to purchased or you wish to enquire about a product you've seen on our website, please contact us by completing our Call Back Request Form below.
We will make every effort to re-order or reserve products for either delivery or collection.
All call backs will be within our normal office hours where possible.